We'd like to invite you to the first 4front meetup this year and the sixth in succession 4front meetup for web developers and designers. Traditionally, it will be held in the IMAGURU business club (Fabritsiusa Str., 4 Minsk, Belarus) under the auspices of XB Software outsourcing company. The event will take place on March, 12 at 19.00 (UTC+3).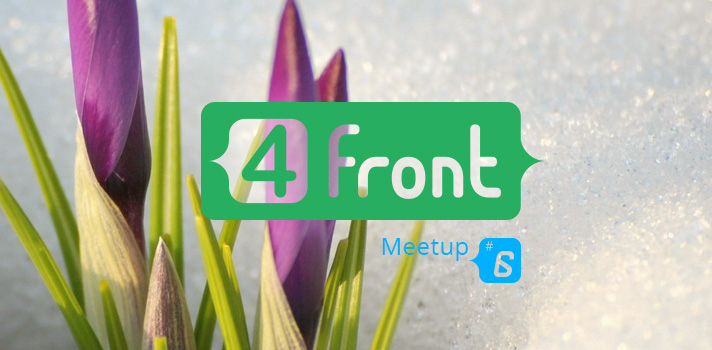 The speakers of 4front meetup #6 will tell about the use of Docker in everyday life. You will also learn how to create Yeoman Generator yourself and what to do with the asynchronious code in JavaScript. Besides, you'll get to know about parallelism in JavaScript and how to create working tools for your #Chrome Extensions project.
Three speakers are web developers from XB Software: Alexey Saskevich, Pavel Klimenkov, Vladimir Dashukevich. Boris Mosunov, a full stake developer, takes part in our event for the second time.
This meetup is a great possibility to learn many new things, communicate with colleagues in an informal setting and, of course, have a great time.
Meetup programm:
1. Docker in Everyday Life
Pavel Klimenkov (web developer at XB Software)
What is Docker and why use it
Examples of its application
Docker against Vagrant, Git and hypervisors
Docker at home
2. Yeoman Generator with Your Own Hands
Boris Mosunov (full stake developer, freelancer)
What is Yeoman generator
Why yeoman generators are needed? why not in the same old way?
How to write your own generator, where to start, an overview of traps
Demo of my luna (amusement) park.
3. Parallelism in JavaScript
Alexey Saskevich (web developer at XB Software)
How to do two things at once
Who are Web Workers and how they can help us?
How to use multithreading in the field
Analogues, replacements, life hacks…
Saving the world with parallel.js
4. How to Struggle with Asynchrony in JavaScript
Vladimir Dashukevich (web developer at XB Software)
Good old Eventloop
Promise as a solution
Ready solutions for Promise
Templates of asynchronous programming
Innovations: ES6 and its generators
Free entrance, as always.  The number of seats is limited.
You can register for the event here or write to the 4front organisators in facebook. Come and have fun!
You are also welcome to participate as a speaker in the forthcoming 4front meetups that we held on a regular basis.
Subscribe to our facebook group to be always up to date about the upcoming frontend events.