Today, on October 19 , at 19:00 (UTC+3) we will hold a long-awaited 13th meetup for frontend developers in the IMAGURU business club (Fabritsiusa Str., 4 Minsk, Belarus). Experienced developers from XB Software and other IT companies will attend the event to share their best knowledge with you. They will talk about QWERTY vs Dvorak, component-based approach to building web-based apps. Techniques and technologies that are worth studying and the 'righteous' workflow are also to be discussed.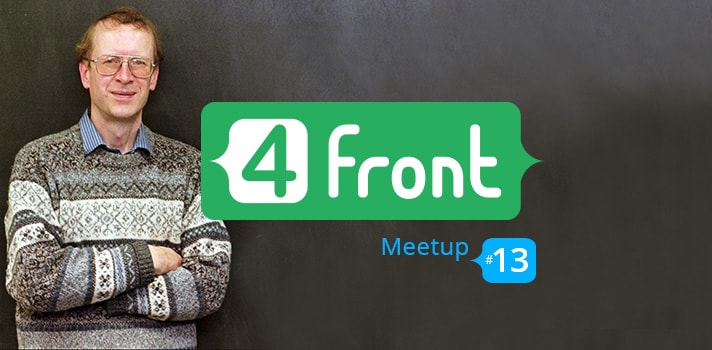 The meetup program includes:
1) 'Righteous' Workflow, or  how I wandered in the darkness of paganism

Sergey Kunitsky (web developer at XB Software)
How to automate daily development processes
Approach to version control
Branching anti-patterns
2) Let's talk about the challenges of development in the past year
Egor Malkevich (frontend developer, new technologies lover)
New techniques and technologies
How to survive in the competition?
What shall we learn and why?
3) QWERTY vs "Dvorak" or "WTF with your keyboard, Dude?"
Artem Nikolaev (web developer at XB Software, fond of NodeJS, Backbone, Angular and piano music)
Bad-bad QWERTY
Good-good Dvorak
Programming Dvorak: WTF?
4) Component approach in building a WEB-applications
Vladimir Dashukevich (web developer at XB Software)
What's wrong with my modules?
Write code yourself or use ready solutions?
What's required to build good modules
Specifications for Web Components as the Web future
Polymer as a step into the future
Free entrance, as always.  The number of seats is limited.
You can register for the event here or with a help of Telegram bot.
Watch it LIVE [Russian] in our 4front facebook group!

You are also welcome to participate as a speaker in the forthcoming 4front meetups that we held on a regular basis.
Subscribe to our facebook group to be always up to date about the upcoming frontend events.