XB Software developers participated in the global hackathon dedicated to social projects development. The hackathon was held in 20 cities around the globe including Minsk, on October, 4-6 2013. The event gathered talented computer geeks who took the challenge and transformed their brilliant ideas into real projects within just 48 hours. The participants brainstormed and came up with ready-to-use products aimed to increase internet usability and accessibility. 12 three-to-five person teams took part in the competition and only one became the winner.
During the 2-day hackathon our developers worked over three projects – Stop Web Disability, Lost&Found, and CarPool. The Stop Web Usability extension for disabled got the first prize in Minsk and won the 2nd place among the 21 participants of the International Hackathon.
Stop Web Disability
To make the web accessible for people with complete or partial paralysis of body, our devs worked out an amazing cross-browser extension Stop Web Disability.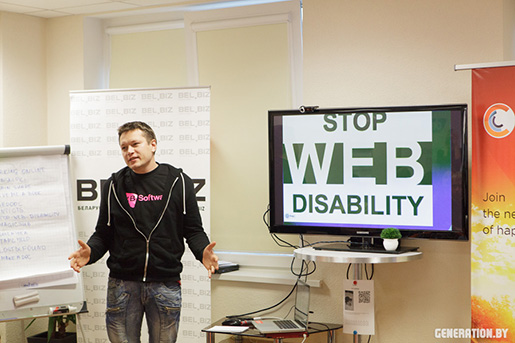 The created prototype enables users with motor disabilities to browse the web using just head movements and voice clicks. The extension uses a webcam and the latest web technologies (such as neural network, WebRTC, etc.) that recognize facial expressions and gestures. It allows to move a mouse pointer on the screen just by moving your head. Clicks are enabled by a voice command. To create the prototype, our developers used only open-source libraries and techniques. The extension is fully operational, free and can be installed in two clicks.
To see the extension in action, check these videos.
Lost & Found
Another team of our developers created a free Lost&Found service. It comes with a simple form to report lost items and pets. The service integrates OpenLayers and OpenStreeMap.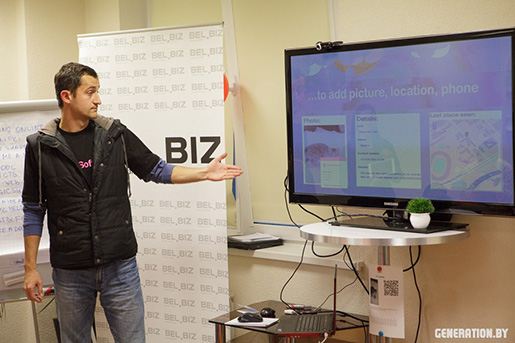 It is quite simple in use. All you need is to load a picture of a lost pet, for example, and add necessary details. Then point the location of the lost item on the map.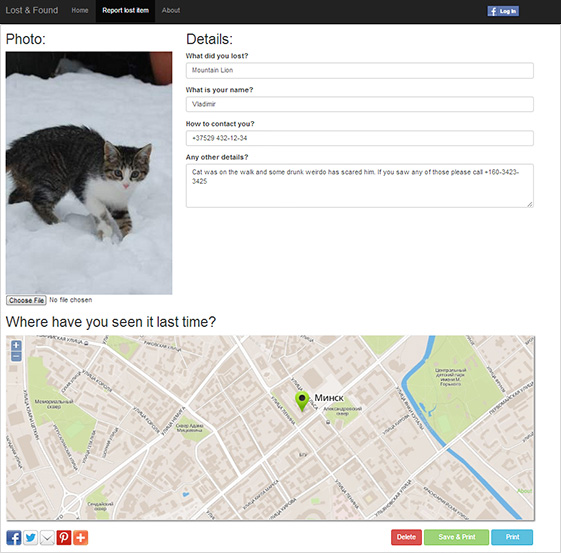 Once you are done, press the 'Save and print' button to get a ready ad with a QR code, pet's picture and details on a new page that can printed out in a PDF format for posting.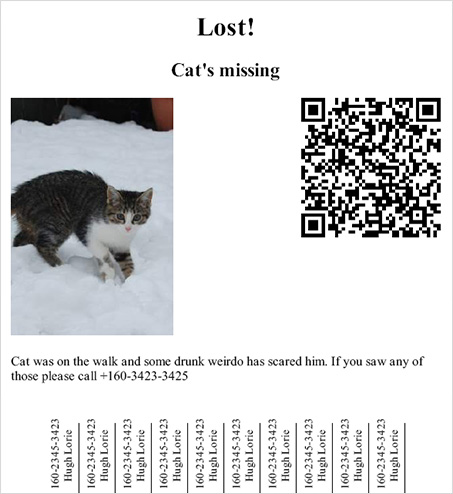 CarPool
CarPool is a car-sharing project that allows simple commuting of people who'd like to share car journeys. The carpool is integrated with Google Maps to display the selected route, stops and traveller's data on the map as well as one's ratings.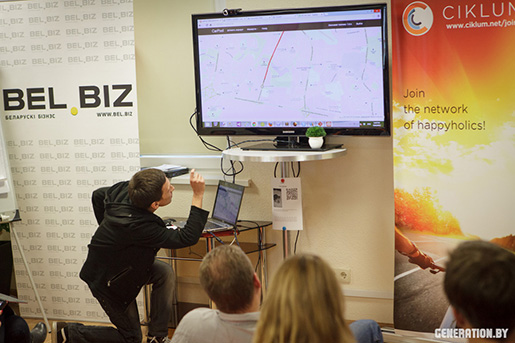 This service can be used, for example, by people who live in one area and would like to reduce travel costs by sharing a car. Other benefits of carpooling include reduction of air pollutions and traffic jams, and it also solves the parking problem.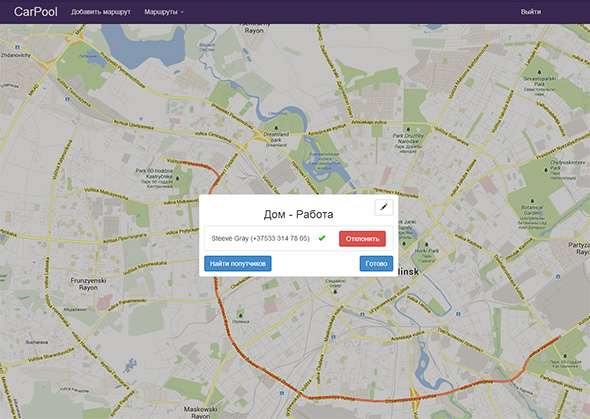 You can evaluate the created prototype by watching  this video.