We are happy to announce the first in Belarus Product Hunt Meetup! It will be held in the Imaguru business club (Minsk, Fabritsiusa Str.,4) on August, 22  2015. The event will start at 17.30. Come and learn how to promote your startups for free, share your projects and enjoy your time with people sharing your interests.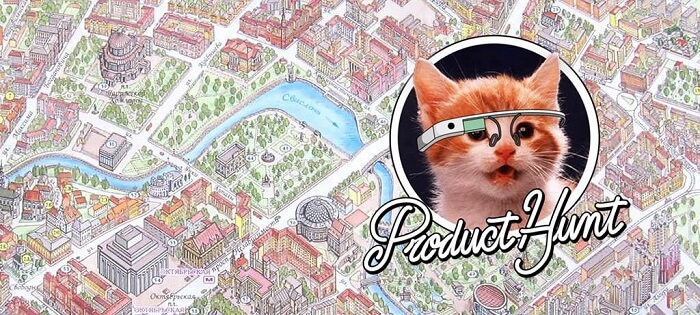 Why Product Hunt?
Product Hunt is one of the largest and fast growing online platforms where you can submit your startups, sharing the latest mobile apps, sites, and other tech creations with the community. See what Ryan Hoover, the founder of Product Hunt, tells about it:
Startups featured on the main page of Product Hunt get thousands of new subscribers within the first 24 hours. The Belarusian startups KUKU.io, EnjoyCSS, WiFi Map, Maps.me are PandaDoc are among the lucky projects.
To get your startup to the Product Hunt main page, you should follow a certain strategy. Having a good product is not enough.
The meetup organizers promise to share the secrets and feature the most interesting online startup on Product Hunt home page on August, 21. Besides, demonstration how the number of subscribers to the featured project  grows will be web cast live.
During the meetup you will find out how to use Product Hunt as a part of your own launch strategy, learn from the experience of other startups and explore other effective promotion strategies and the benefits of crowdfunding  from the speakers of the event.
Pitch your startup! Do a 5-minute product demo, answer audience questions and get awesome feedback. Apply here
On the Agenda:
1. Quora, Reddit, GetWorm, BetaList and Other Internet Resources
Alexandra Lomachenko, product manager at social media management tool – KUKU.io
Product Hunt in theory
How to promote with Product Hunt
How to get maximum from publishing on Product Hunt
Product Hunt in practice: the success story of KUKU.io and project featured on August, 21
Free and effective promotion tools: Quora, Reddit, GetWorm, BetaList, YCombinator
2. Social Networks and Integrated Advertising
Alexey Kupreev, founder of Ufox digital-agency and Another Minsk group
Effective promotion using social media
Integrated advertising: how to bring users from online to offline, and vice versa
Успешные вирусные кейсы
3. Creating Twitter Trends (English lection)
Sarthak Moghe, co-founder of GetWorm.com
Twitter as a single promotional marketing tool
How to create a Twitter trend with a simple welcome email
4. Mobile apps. Conferences and Catalogues
Egor Belyi, Marketing Consulting, project manager of Sport.com projects
ASO and page in AppleAppStore
Journalists and app catalogues
How to get maximum from participation at conferences
The registration for the event is free, get a ticket now.
You can also join the event on facebook.
Hurry up to pitch your startup! The most interesting project will be featured on Product Hunt on August, 21
The event is arranged by Imaguru Startup Hub, KUKU.io,  html5.by and XB Software.