On the eve of Christmas holidays, we'd like to invite you to the fifth 4front meetup to pick up a new piece of useful knowledge in frontend development. The event will be held  in the Imaguru business club (Minsk, Fabritsiusa Str., 4) on December, 23 at 19.00, thanks to the efforts and the initiative of the developers and management of XB Software company.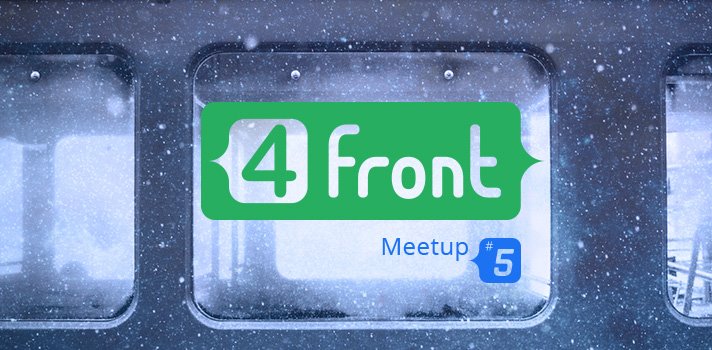 The speakers of 4front meetup #5 will tell you how to hunt bugs in frontend environment and how to work with JavaScript documents efficiently. You will also learn how to optimize web page load speed and rendering time. Besides, you will get to know how to create working tools for your project with the use of Chrome Extensions.
This time the speakers team is fully represented by XB Software employees.
Here is a list of presentations you can attend: 
1. "Rigorous optimization of web page load time"
Dmitry Dudin (XB Software web-developer)
Why so slow? What's wrong? A checklist of typical problems
Milliseconds = Money!
Tools for checking the optimal web page load time
Overall compression, client and server caсhe, pictures optimization, lazy loading, fonts and so on
How load time is percieved for mobile browsers.
How to speed up? A bit of magics with Google Pagespeed for Nginx and Apache.
2. "Bug Hunting in Frontend Environment"
Maxim Kozhukh (XB Software web-developer)
TDD, BDD and their efficiency factor
Fantoms and Gremlins –  dark guardians of quality
Defensive programming
Continious Integration in 5 minutes
Eliminating bug as production stage
3. "Work with JavaScript Documents"  
Dmity Radyno (XB Software web developer)
Text formats docx, doc
Table data in JavaScript xlsx, xls
Work with PDF
Cloud solutions
4. "Self-made Tools: Chrome Extentions for Working Projects"
Pavel Klimenkov (XB Software web developer)
If you'd like something to work well – do it yourself
Bug reports preproccessing with content scripts
Redirecting XHR from pageAction
Right network panel with Chrome DevTools.API
You are welcome to this frontend event to learn something new and share our festive mood!
Stay tuned! Follow our frontend events by joining our group on facebook or subscribing to our newsletter.
We also invite English-speaking developers to take part in 4front meetup. So, if you'd like to share knowledge with the Belarussian community of web developers, just let us know. Here is one of the videos from the previous meetup.