Every year Clutch, a market research firm based in Washington, D.C., highlights leading companies by presenting them with an industry leader award. These firms are then recognized on a report that gives a comprehensive overview of each market segment, organized by country. We're proud to announce that XB Software was featured on the list of top-notch development firms in Belarus.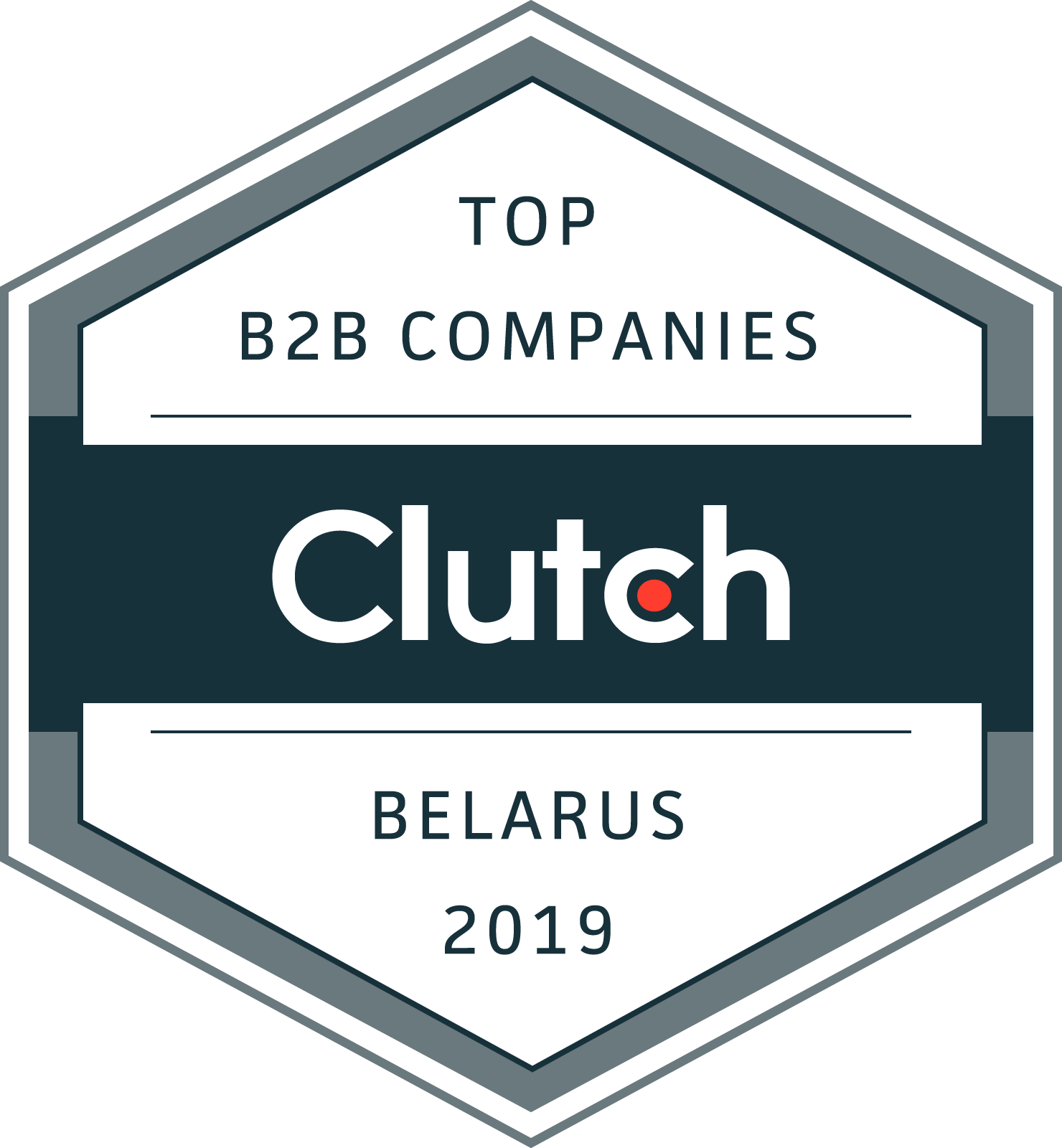 Being a full-cycle development company, XB Software understands that some clients can have very specific and technically-demanding requirements. That is why we hire engineers who have experience with leading frameworks and digital solutions. For example, our team is capable of delivering a plethora of different features within a custom web app. Past projects that we've done have included data visualization tools, fleet management systems, e-learning platforms, and even video chat interfaces.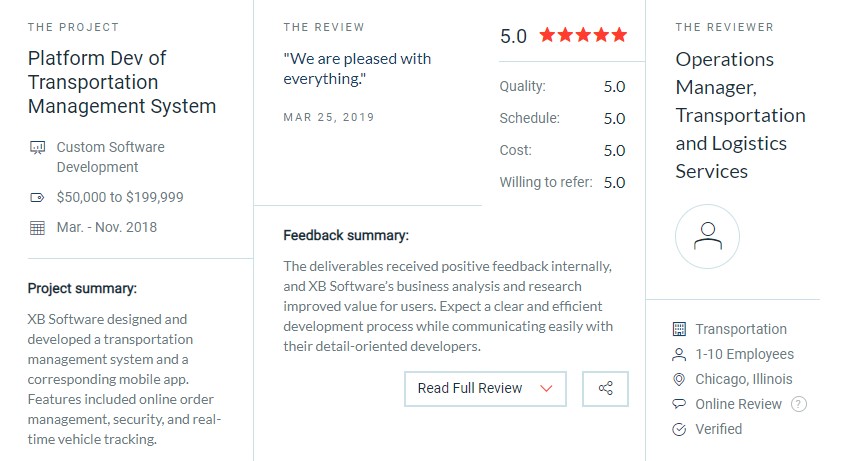 Clutch business analysts collect reviews (like the one pictured above) to determine which firms consistently meet the needs of their clients. This data informs business segments rankings on Clutch, as well as Clutch's sister sites — The Manifest and Visual Objects. The Manifest, a blog-style resource that contains how-to articles and other business insights, currently has XB Software listed as one of the top 10 web development companies in Belarus. 
Like The Manifest's list of Belarus developers, Visual Objects provides directories of companies that are categorized by service lines. Companies use this platform to show off development projects, like the work samples we have pictured below!
This award is a major milestone for our firms. Our team is looking forward to sharing it with others in the development community. Coming off of this huge honor, we are excited to see how the rest of 2019 will treat XB Software!
"Customer recognition is important to us. This inspires us to intensively develop and launch new services. For example, we recently made a new offer for startups – service packages for fundraisers. We also thank Clutch for including us in this rating." – Maria Zmachinskaya, Marketing Manager at XB Software
If you or anyone you know is looking for a new technology partner, drop us a line! We would love to discuss a potential software consulting and development partnership.