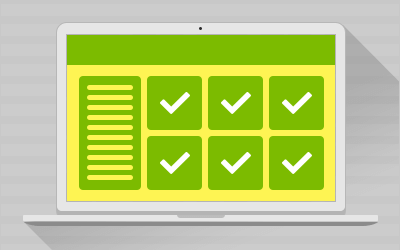 Testing of web applications is a complex task that demands profound knowledge and experience, and also understanding of various testing methods.
To ensure the quality of working out web applications the QA team of XB Software carries out a range of various tests, including:
Functional testing to check out that the system operates in accordance with the requirements set in the specification. We test each separate component of the system and all components in total, with the use of both automated and manual tests to make sure that the app works correctly.
Usability testing to check out the usability of the web application interface. We test navigation, and also the ergonomics and informative characteristics of the user interface.
Cross-browser and multiplatform testing to check how the web app works in different browsers and on different platforms. We verify how well the layout of the web app is executed, and work together with the customer to eliminate any flaws in the layout.
Load and stress testing to check performance and stability of a web application in terms of increased system loads and in normal conditions.
XB Software QA team tests applications of various complexity, including simple web applications, complex web applications and applications of increased complexity.
Specifics of Simple Web Apps Testing
Simple web apps include various sites, e-shops, and also SPA-applications deployed on a single page, and simple web services.
We use a standard set of tests. The client can trace bugs through the bug tracking system.
Specifics of Complex Web Apps Testing
This group includes different Internet portals, social networks, online auctions, trading platforms, etc.
As far as similar web apps provide extended functionality and work under high load, our QA specialists together with the business analysts department elaborate individual testing strategies, write test plans and user scenarios.
Specifics of High Complexity Web Apps Testing
First of all, it concerns SaaS solutions as well as various innovative products, search systems, brokerage trading systems, payment systems, etc.
When testing this type of web applications, we also involve our business analysts to help with deep analysis and work planning. We develop individual test cases and scenarios, and also test the application for standards compliance.