Best Practices in Software Testing Outsourcing From QA Expert. Part II
|
August 19, 2015
|
Reading time: 5 minutes
After we conducted an interview with Alexander Raysky – the head of QA department of XB Software company, we received more questions from our clients, partners and potential customers. And again, we addressed our QA team lead asking him to give an insight into the peculiarities of QA outsourcing process. Here is a new interview that sheds light on the specifics of our QA team's work with customers. You'll also find information on the types of reporting, the most popular and not very popular types of testing, and also the guarantees promised by the QA team.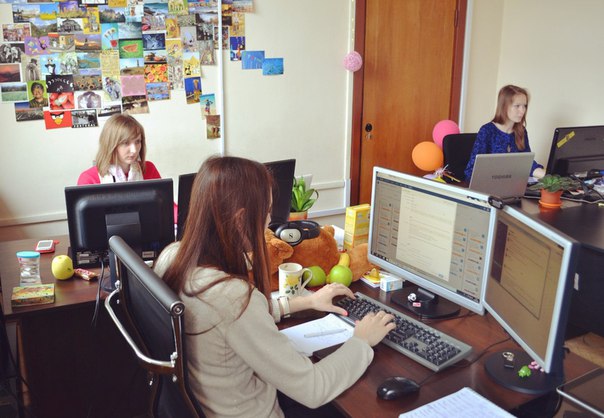 – What types of test reporting exist?
– In theory,  there are two types of the reporting – interim reports on product quality and final reports. Also, they can be divided depending on the person for whom such report is made: customer, project manager or technical test manager. For projects in which we hold single sessions of testing, we provide final reports on product quality, for example, functional testing report or safety audit report. For long-term projects a monthly report on the carried-out work is more useful. Or we provide regular reports on the product quality for the time being  by customer's request. Also, testing artifacts such as test cases, check-lists and use-cases developed in cooperation with the customer are provided.
– How vital it is for the customer that the outsourced testers should have experience of teamwork in one project?
– Yes, it is vital both for the customer and for us. We are sure that the previous experience of teamwork makes the work over a new project as effective as possible. For the new employees who had no possiblity to work together with other QAs of our department, we arrange mutual tasks, such as holding seminars, training newbies and other tasks that would finally influence the teamwork as a whole.
– How communication is done with the customer during work?
– Everything depends on the client, how he'd like it to be. There can be different ways of communication. From the most exceptional cases when the client awaits a completely tested product to daily Skype video calls and constant reporting what each QA specialist did during the day. We also try to optimize the number of people in the team  and in the cases when it is possible, each QA works directly with the client, under the lead's regular control. All testers of the dedicated QA team speak English at the sufficient level to communicate with English-speaking customers.
–  How important is usability testing and how often is it ordered by clients?
– It is very important, if we speak about any online service or e-shop, vCard site or, in general, about any product that should attract clients and then retain them, prove to be convenient, simple and easy in use. If we speak about custom products tailored to the needs of the customer,  here usability can be less important than customer's habits in the use of interface.
–  How often do you use testing with a focus group?
– It is a rather costly type of testing that means you have to involve other people and take time to do prepare the analysis. In comparison with other types of testing it is applied rather seldom. Though, we use it for our corporate products from time to time because such assessment of the app by end users is very indicative and transparent. Clients are interested in this service, but unfortunately, use it less often than, for example, usability audit.
– Do you test a product without specifications? How do you do that?
– Yes, such testing is called research testing. Of course, it is a rare thing that we recieve a project with absolutely no requirements documentation. At least, we have a vision how the app should work. We use our default cheet lists describing each element, functionality and all possible options of testing. We also use a set of test cases for basic testing. Usually it happens like this: the client gives us a product that has been under development for quite long, often rather chaotic, and nobody from the development team has a full understading how the app should work. In the beginning we talk with the client and try to drag the maximum information from him to find out how the apps has to behave, what the client expects from it and what he expects from us. Afterwards, applying the method of research testing we make up test documentation, add missing points – and there we have a ready specification for testing. Sometimes there's such a lack of time that we simply take the app and test it until we find all more or less important bugs.
– What are your quality assurance guarantees for the client?
– We guarantee the quality of the implemented testing according to the specifications and requirements to the product. To ensure the maximum quality of testing, we continuously communicate with the client, closely cooperate with the development team on all stages of software life cycle. Besides, we constantly broaden our outlooks and improve the skills of our QA specialists.
– How the client can minimize risks if, for example, the dedicated tester got ill and you have no other testers available?
– There's no such risks for our clients at all. We did our best to build our department in such a way so that risks like disease and something else could not affect work anyhow. We always have a substitute player who is ready to come when needed or replace another QA specialist when he is temporarily absent.
We hope that we managed to answer your questions in full now and we wait for your comments and feedbacks.
You can see the complete list of services in testing here.


The following two tabs change content below.

Svetlana Gordiyenko
XB Software marketing specialist proficient in digital marketing. She is passionate about web marketing and strives to create engaging, web-friendly content for IT audience across a variety of topics.

Latest posts by Svetlana Gordiyenko (see all)