XB Software, a leading provider of custom web development and IT consulting services, is proud to announce its inclusion in the esteemed list of the Top 100 Web Development Companies in 2023 by Techreviewer.co. This recognition underscores the company's commitment to delivering innovative and high-quality web development solutions that exceed client expectations.
Techreviewer is a reliable analytical hub that conducts studies and compiles lists of the top development, design, and marketing companies. The research conducted by Techreviewer  aims to help customers find the best match for their business needs among leading companies in the tech sector.
Among other achievements, XB Software is also listed as one of the Top 100+ Software Development Companies in 2023, Top 100+ Node.js Development Companies in 2023, and Top IT Services Companies in 2023. Being named among the top 100 companies is a notable accomplishment that highlights XB Software's credibility, expertise, and performance in the global IT market.
Since its inception, XB Software has been tirelessly working towards providing innovative, reliable, and cost-effective web development services to its clients worldwide. The team helps businesses from various spheres, including Enterprise, Logistics and Transportation, Construction, Manufacturing, Energy and Utilities, Healthcare, and more to develop easy-to-use and visually pleasing applications that benefit both companies and their customers.
XB Software has a wide technology expertise and is open to learning about latest trends and technologies in order to provide customers with top-notch and cost-effective services. The team is always looking for the best solutions to help clients make their milestones to reality.
The company employs a customer-centric approach, ensuring bespoke solutions tailored to meet individual business needs. XB Software has developed a reputation for creating top-tier web applications that improve operational efficiency, drive growth, and create a competitive edge for businesses. Working with startups and small- to medium-sized organizations, the team gained many loyal clients that are content with their projects.
Ranging from developing applications from scratch to the UI/UX modernization of a system, the company tries to satisfy requirements and needs of any customer. For example, the company's development team was able to entirely rebuild the front-end of the client's application using the Webix JavaScript UI library and improve the app's UX.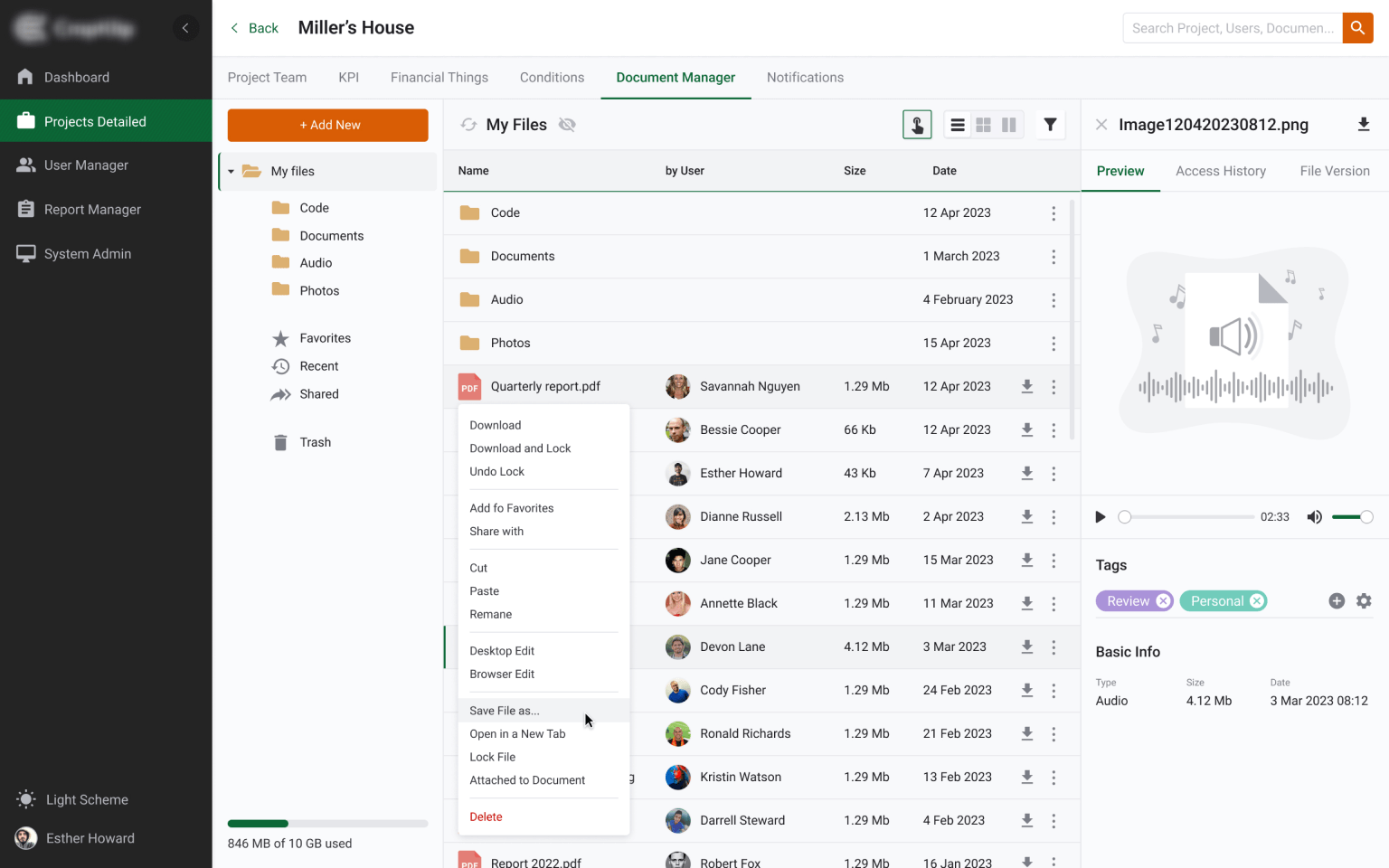 Source: UI/UX Modernization for a Construction Management Web App
Key to XB Software's success has been its strong focus on employing cutting-edge technologies, adhering to best development practices, and maintaining a team of highly skilled and certified professionals. The team's knowledge, skills, and dedication to client satisfaction play an integral role in the company's recognition as a top web development company.
For more than 15 years, XB Software does its best and simplifies clients' software development process and improves daily tasks and workflow with project management tools and data visualization dashboard solutions. It all started with just a couple of people as a project that was supposed to help other companies and, as a result, it turned into an organization with its own products that knows how to help a business to increase the development speed and please the desires of their customers.
Read Also Momentous Achievement: XB Software Reaches 15 Years of Providing Web Development Services!
Being included in Techreviewer's list of the Top 100 Web Development Companies in 2023 serves as an endorsement of XB Software's continuous efforts to strive for excellence and innovation. The acknowledgment affirms the company's prowess in delivering premium web development services and solutions, further solidifying its position as a trusted partner for businesses globally.
XB Software is incredibly proud of this achievement, but they are not resting on their laurels. The team at XB Software is already gearing up to continue innovating and delivering world-class web development services, ensuring they remain on the cutting edge of technology trends and customer satisfaction.
About XB Software
XB Software is a full-cycle software development company with solid experience in custom web and mobile app development. The company provides a complete spectrum of custom software development services in the areas of web development, front-end development, mobile app development, web design, IT consulting, etc. To enhance and speed up the development process, XB Software uses its own products that won trust of the clients. With a team of IT professionals, XB Software is dedicated to delivering efficient and effective solutions that can boost the productivity and profitability of their clients' businesses.