The maximization of product efficiency, optimization of business operations, and increment of the speed of various processes are the topics that many companies are concerned about. That is why different organizations are looking for the new ways that can help them improve their campaigns and accomplish success. There is a high chance that you adhere to the automation of procedures, but do you know about the hyperautomation? Currently, this innovative artificial intelligence (AI) solution takes over the minds of many CEOs and gains massive adoption among businesses. With this approach, it is possible to integrate processes at larger scales as well as improve performance and productivity. Therefore, let's take a closer look at this new trend and find out which benefits it can bring you.
Hyperautomation Definition and Its Impact on Business
We all know what automation is. It is all about the minimization of human input and usage of those technologies that can help in reducing human assistance. Automation is relevant for such industries as robotics, IT, manufacturing, and others that encounter repetitive tasks. It is critical for businesses in order to be able to change it, manage, and adapt to new courses of action. But, what about hyperautomation? Why is it popular nowadays?
Attention to hyperautomation is growing significantly, and this new technology trend receives a growing number of positive feedback. It is understandable that you may wonder about the differences and may be thinking about implementing it instead of automation. Using this method can help you in ensuring maximum productivity, because this is basically a better and improved version of automation. It uses advanced technologies, such as ML (Machine Learning), AI (Artificial Intelligence), virtual assistants, RPA (Robotic Process Automation), and others, and focuses on leveraging them. With hyperautomation, you are able to automate many business procedures simultaneously. It not only boosts the overall level of productivity in your company but also allows you to have complete control over the company's operations and use most of the valuable resources for other strategic business initiatives.
Read Also Three Faces of Efficient Business Process Management. BPA, RPA, and IPA Compared
Usually, the key components of hyperautomation include ML, RPA, and process mining. During the process discovery, all business procedures that can be automated with the use of smaller automation tools should be identified. The usage of the built-in analytics and AI cannot be ignored, which is why the CRM (Customer Relationship Management) software or ERP (Enterprise Resource Planning) systems are often used in this approach. During the orchestration stage, every implemented tool has to work in harmony, therefore, the impact of this automation on your revenue and value should be analyzed and data transfer objects and machine learning may be utilized. This analysis leads to better optimization in general. As for the process mining, it simply means that the monitoring of operations ensures seamless integration, recognition of complex patterns, and better decision making. It also helps to define which tools should be deployed individually or used in synergy.
It may look like hyperautomation is very similar to automation, and it can be difficult to see the difference. However, the main feature is that, with hyperautomation, it is possible to integrate procedures at larger scales, while automation works with smaller scales only. To use this method successfully and obtain the benefits of hyperautomation, it is recommended to pay attention to the following:
Consider creating digital twins;
Process mining can help in identifying bottlenecks and opportunities for digital automation;
Identification of structured and unstructured data is essential;
ROI (Return On Investment) is a financial ratio that should not be forgotten in the process;
AI software development sphere is replete with different leveraging technology tools and bots, so don't be greedy and use as many as you need;
Don't be afraid to automate the automated, it may grant you cost reductions and greater efficiencies;
New implemented operations will be synchronized better and quicker with the existing ones in different departments.
Read Also Artificial Intelligence: How It Works and Transforms the World
When Hyperautomation Can Help
Any sphere requires companies to deal with a huge amount of information and documentation. Various business areas can get the best out of hyperautomation software and tools. It significantly speeds up data processing and gets rid of repetitive labor, regardless of the industry you are in. Besides that, there are many other benefits that you can obtain. So, let's explore the use cases to consider.
Retail and E-commerce
Hyperautomation is a good assistant in selling products and services, because it can improve the categorization of products, help with inventory management, as well as enhance customer support and ads placing. Thus, you can use chatbots to update customers on their purchases' status anytime. If you decide to use RPA solutions, they will provide you with fast data exchange between systems. The implementation of customer relationship management (CRM) software are also great tools for management and centralization of all the procedures of your sales department. AI-assisted hyperautomation streamlines both front-end and back-end processes, which can improve efficiency and reduce costs.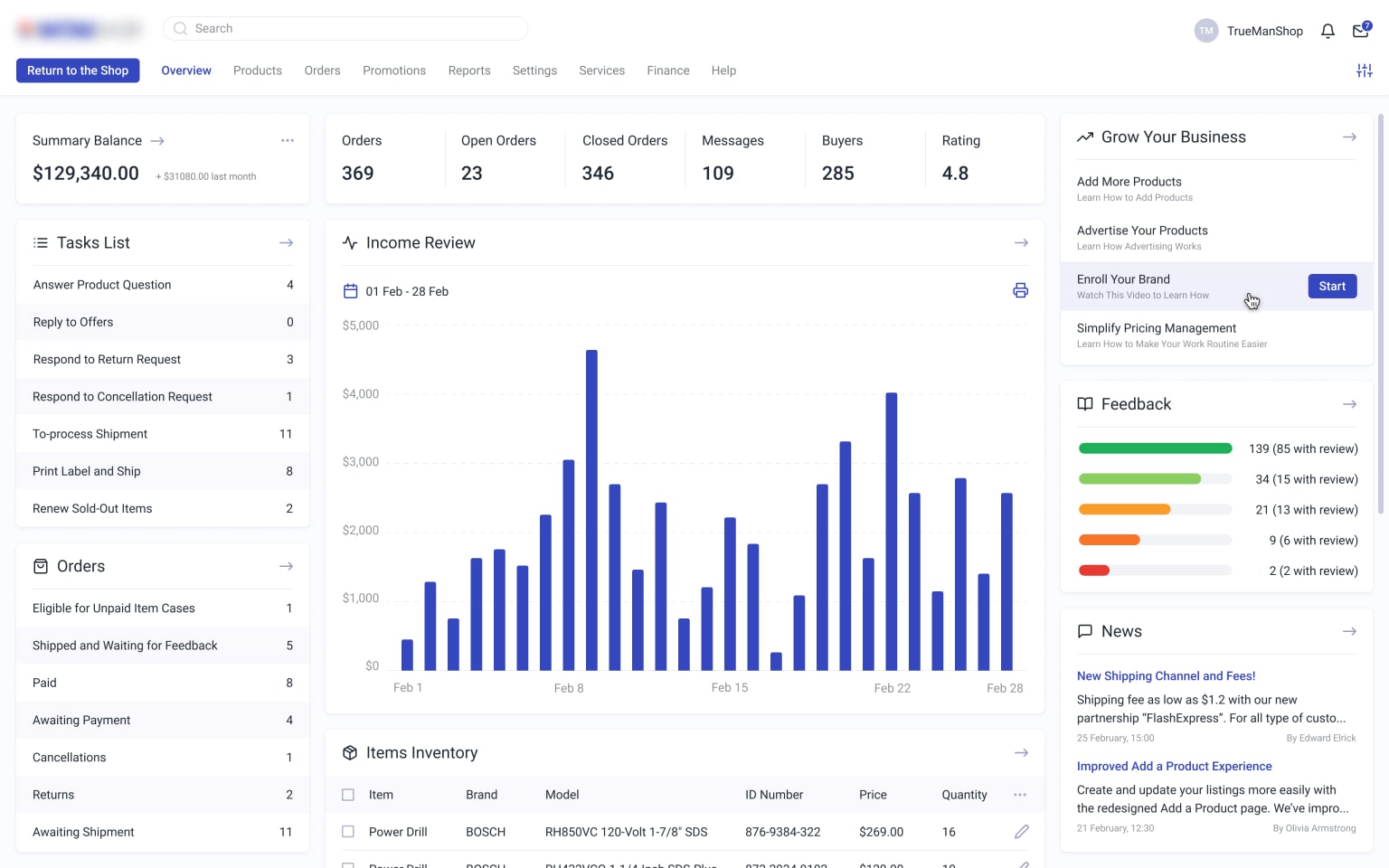 Source: Online Shopping Portal
Supply Chain
All repetitive tasks, such as data input, billing, system maintenance, inventory management, etc., can be managed and easily automated by RPA as well. The current technology world offers many solutions, and supply chain software development doesn't lag behind. It is now possible to avoid order processing delay, manual intervention, and other logistical issues. The speed, accuracy, and efficiency of the follow-ups, requests, procurement, and system repair is increased. With hyperautomation, it is possible to check inventory stock at any time to ensure that the needed products are acceptable and accessible. Qualitative acceleration is accomplished due to the reduced error rate.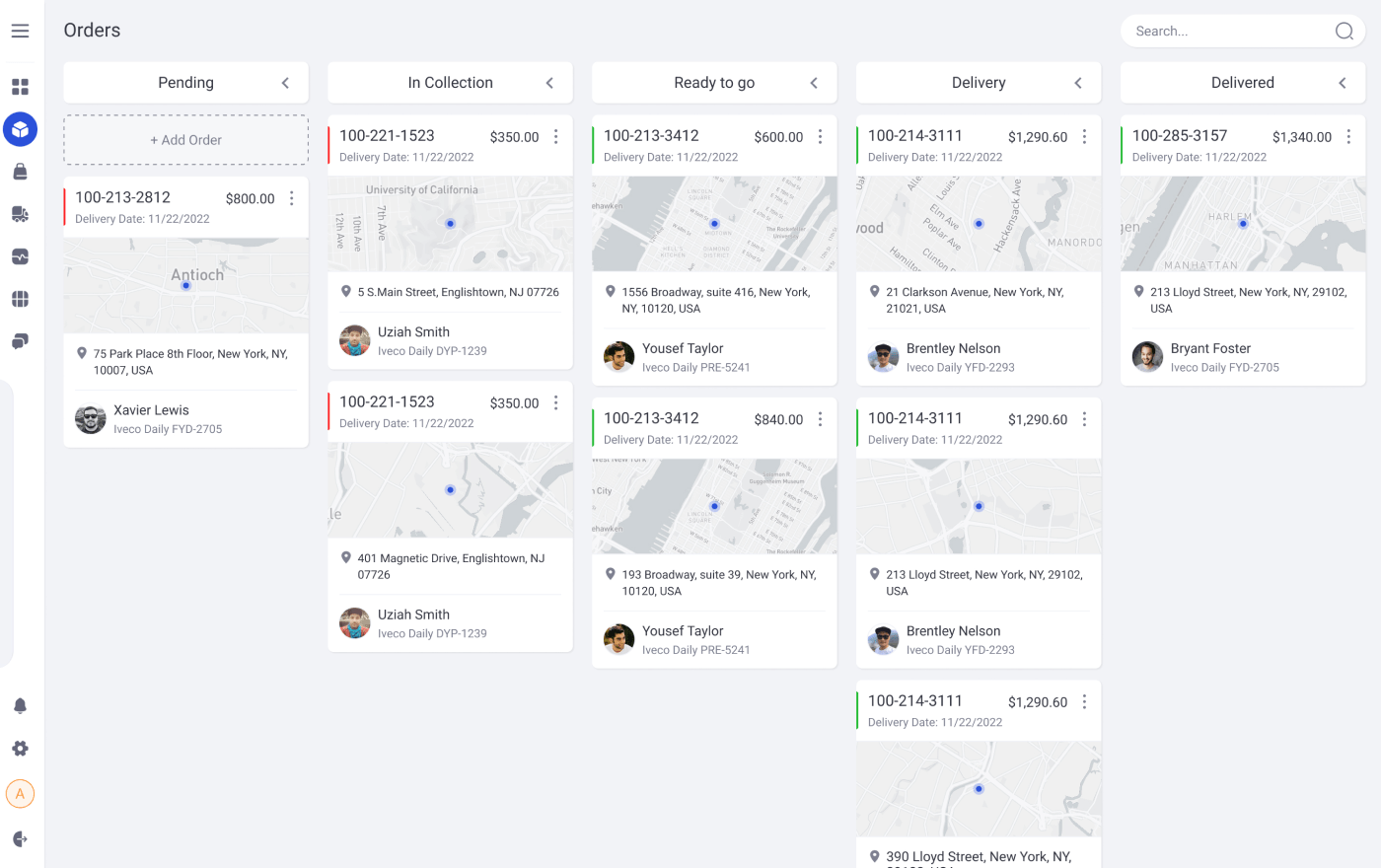 Source: Delivery Management System
Healthcare
Data harvesting and analysis performed in the hyperautomation approach leads to improved patient experience, more accurate data, and more efficient treatment plans. Quality control, patient record management, and staff management can be easily merged into one platform in order to ensure regulatory compliance of all procedures. The main goal of AI-powered software is improvement and automation of the company operations, therefore, you won't need to be worried about slow data processing, untouched or unsatisfied patient claims, or inability to perform analysis. If you add an HRM (Human Resources Management) system, you will also be able to monitor the performance of your employees and make data-driven decisions.
Read Also How to Build a Hospital Management That Will Become a Cure Both for Your Patients and Your Organization
Accounting and Banking
By implementing hyperautomation, you ensure that your finance application or an online banking has 24/7 customer access and support. Faster processing of large volumes of data, better system security, and ability to implement various CRM and ERP solutions are the lifesavers for finance and banking industries. It means that you won't be under pressure because of incapability to provide better customer experience and reduce costs. The analyzed data is accurate, customers' submissions are approved faster, and invoices are processed in time. Your employees are able to follow the required operations without having any issues, because your company has chatbots, personal advisers, and voice assistants that are able to cover their backs.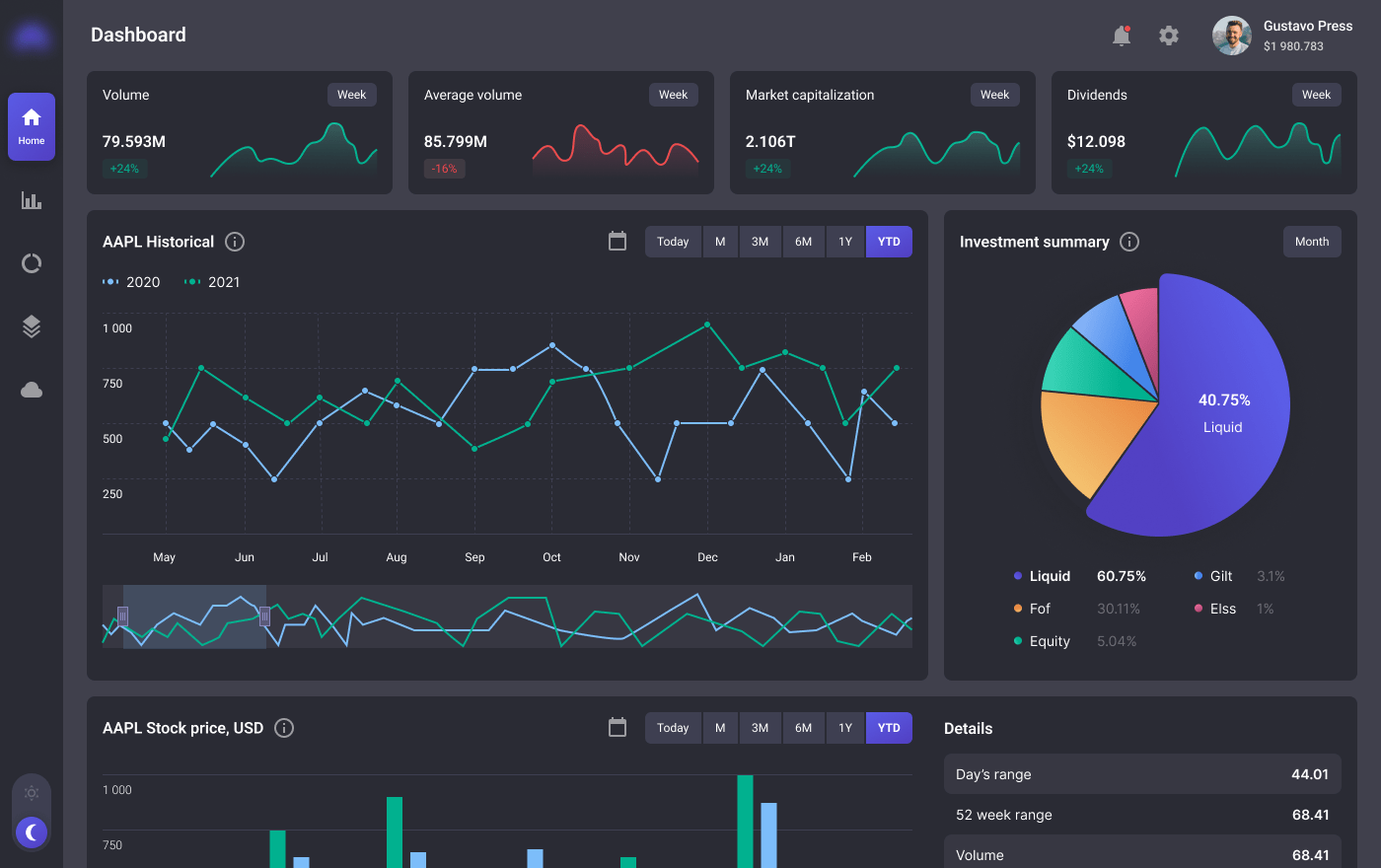 Source: Rate Management System
Conclusions
It is essential to understand that any approach, procedure, or methodology that you implement should be suitable for your particular company and business strategy. The same goes for those who decide to integrate hyperautomation. This trend is popular nowadays for good reason: it helps businesses to automate and make operations more effective. To choose the right tools, you have to start with defining the problems you want to deal with and match the solutions that will solve them. Thus, you will be able to insert this innovation into your strategy and be sure that it doesn't contradict your plans.
If you are not sure which software should be developed or chosen in your particular case, you can contact us and get a consultation from our experts or ask for a customized solution.