There are 3 billion people online today and 2 billion people have a smartphone. Experts say, there will be two to three times more smartphones than desktop computers by 2020. So, no wonder many entrepreneurs and startups turn to mobile apps in pursuit to create a market-winning product.
Before investing your time and money into a mobile app, think about the benefits your future mobile app should bring to your business by answering the 8 key questions below, which will help define your mobile strategy and the development approach.
1. Who is your target audience?
Before you even try to turn your outstanding idea into reality, you should have a deep understanding of who your target audience is. Ask yourself: "What kind of customers spend most of their time on mobile? How can I adjust my business to meet their needs?"
Tip: The most powerful way to determine who your target audience is to create buyer personas – pre-defined groups of users united by similar characteristics and behaviors. This will help you understand who will engage with your app or brand (for example, millennials, travelers, entrepreneurs, etc.).
2. Where is your target audience?
Based upon the information you collect about your buyer personas, think over what social platforms, portals, news and information resources, etc. your target audience use the majority of their mobile time and how you can benefit from that.
3. What are mobile trends?
Smartphones are equipped with additional hardware, like sensors to connect many disparate data sources, which makes an additional value for end-users.
Find out, what sensors will be in trend in the next 3-5 years and how they can influence your current business. For example, 81% of users are said to use smartphones instead of digital cameras. Think about how you can make use of it.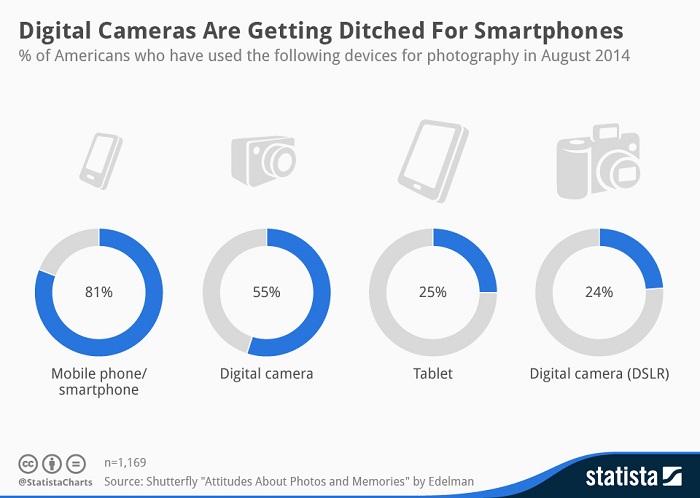 4. What is your app key benefit for your user?
No matter how passionate you are about putting your idea into life, think first of your end-user.
What are the key benefits your future app will offer to your audience? What are the killer features it can't do without?
5. What are your competitors?
Proceed with market research and do a SWOT analysis both for your future app and your competition. Find out what worked out for them and where they failed. Think about how you can outpace your competitors.
6. How your app will be different?
What makes your app unique and valuable to your target market? What is your unique selling proposition? Statistically, 90% of the apps downloaded are not used more than 10 times.
7. What this app can do for your business?
Do you really need this app? Will it improve your and your clients' performance? Is there a chance it will increase your revenues? Consider the costs and the ROI you'd like to get before you proceed with the development stage. Find out the median mobile revenue per app according to the platform you select.
8. Which mobile architecture is right for your app?
Decide which type suits you more – native mobile or web-based mobile applications? Using any of them brings both limitations and possibilities. Explore the tendencies and statistics for your app type to make the right decision. The infographic below can be quite useful: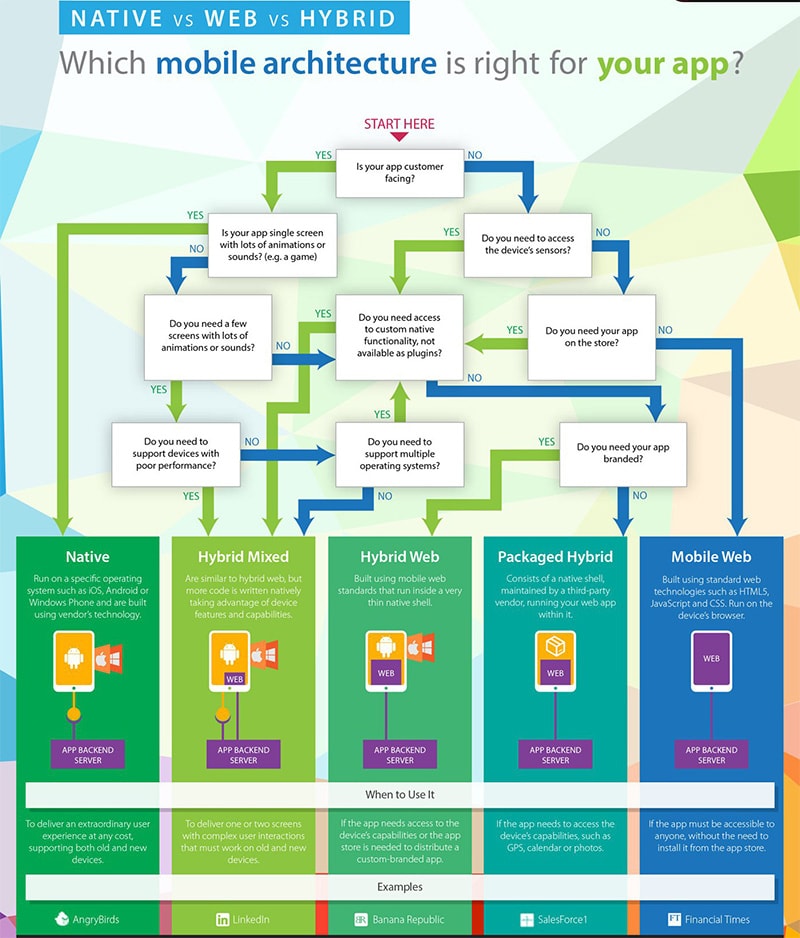 Read also: Mobile Application Development Process From A to Z
Hopefully, the above information will help you define your mobile strategy for this year and create a successful mobile application. If you need any further help with building a mobile app, send us a message.