Shifting to cloud-based applications and other digital transformation initiatives greatly accelerated in the last years due to the increment of remote working and implementation of new technologies. Thus, according to Gartner, worldwide public cloud end-user spending will reach nearly $600 billion in 2023, implying that even more companies will increase the usage of cloud-based solutions.
It is not a surprise, because cloud computing offers a plethora of scenarios for business development. It is convenient, easy, and cost-efficient. There is a variety of types of cloud services to choose from, which opens a door to many opportunities. In our blog article, we will look at the most popular services, such as SaaS, PaaS, and IaaS and explore their differences. We will compartmentalize all the aspects of each option and give some tips on how to choose the right model and not to be mistaken.
Future of Cloud Computing
Cloud architecture solutions are evolving along with the other changes happening in the world, allowing to automate processes with the help of Artificial Intelligence (AI) and Machine Learning (ML). More and more teams also prioritize sustainability, which has an impact on IT buying decisions. Companies want to be able to better analyze data on carbon footprint and their environmental impact. Remote and hybrid work models transform our traditional understanding of working into a new mainstream option.
Some specialists also tend to believe that the need for increased storage space will become a hot topic, because businesses want to have a better control over data storage. Indeed, it is a predictable change in cloud technology as the amount of data is now produced in large volumes. The collaboration of cloud with IoT is able to ensure that data is stored safely, so this is another process that will fortify its position. Modular software is also something that companies may start applying among other cloud solutions, because it is one of the cost-effective options. You simply keep separate program components on different storage, which has its benefits.
Cloud platforms are also on the rise. Vertical cloud platforms combine the capabilities of all three most popular cloud services and are able to provide specific solutions for different industries. They offer a more agile way of managing workloads and accelerating changes against particular needs of an organization's segment.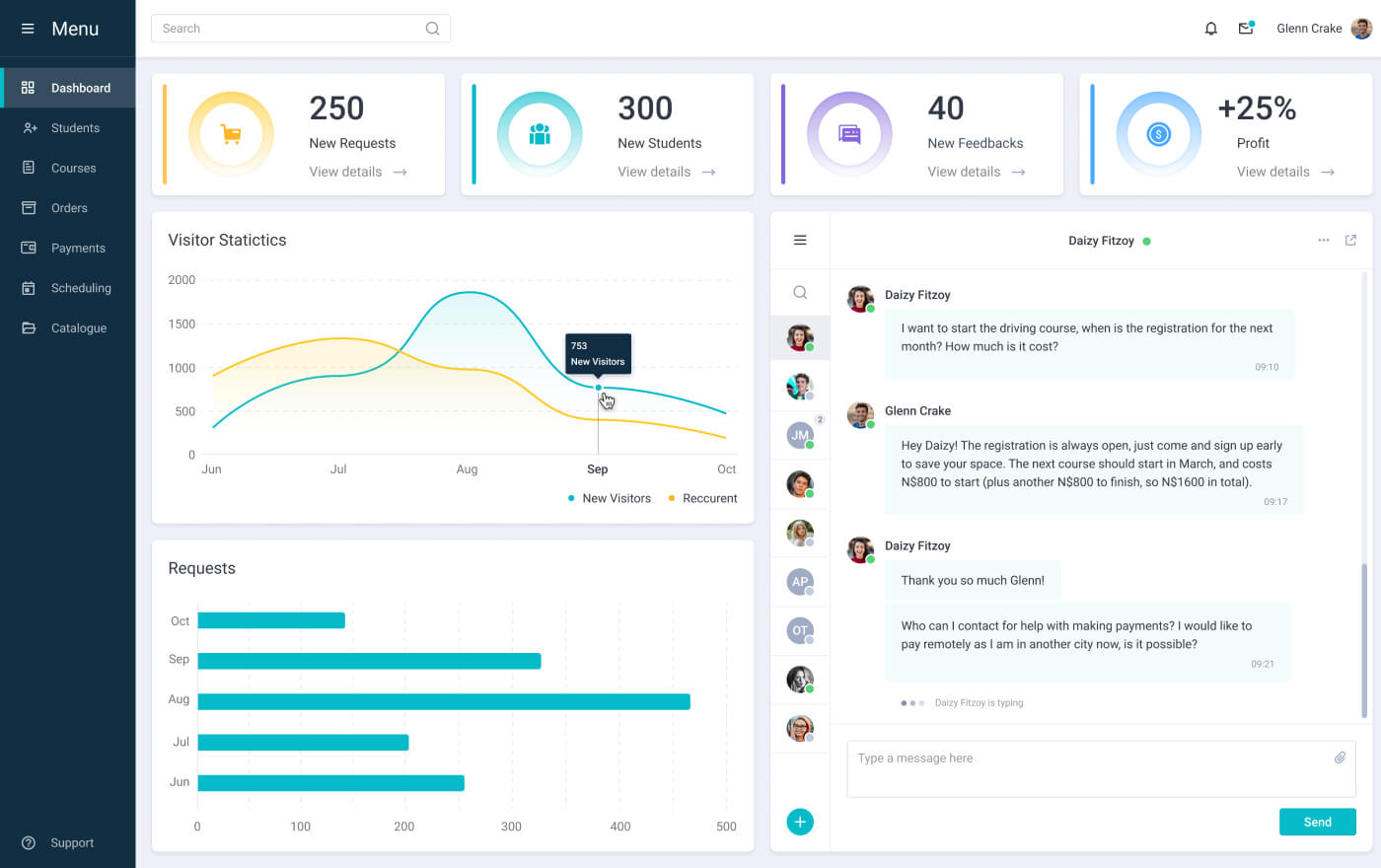 Source: Integrated Cloud Service for Online Booking and Payment
Overall, the situation with the cloud affects various industries, and the changes are inevitable, because many factors influence the usage of cloud-based tools and even more innovations are implemented into the process. As a result, cloud software development solutions take over the way companies manage their projects, communicate, share files, and collaborate. If your system can be accessed by other computers through a network, has a repository of the required resources, can be provisioned and scaled quickly, then the workflow of your team will be surely improved.
Read Also The Sky's the Limit. The benefit of Adopting Cloud Technology for Manufacturers
Finding Differences Between Diverse Cloud Models: IaaS vs PaaS vs SaaS
When talking about cloud computing services, there are three main options:
Software-as-a-Service (SaaS),
Platform-as-a-Service (PaaS),
Infrastructure-as-a-Service (IaaS).
Besides them, there are Unified Communications-as-a-Service (UCaaS), Storage-as-a-Service (STaaS), Test-Environment-as-a-Service (TEaaS), Desktop-as-a-Service (DaaS), etc. Some of the cloud models are not so frequently used, while others start to gain a new wave of popularity. For example, DaaS has all the rights to be implemented more often in the future, because of being suitable for recent technology innovations. However, it is important not to forget that the types that are known worldwide will be with us for a long time. Therefore, let's look at what three key types of cloud computing have to offer.
IaaS (Infrastructure as a Service)
IaaS is a cloud model that allows the management of different computing resources of a business, such as virtual servers, storages, and networks. It may be said that it can be imagined as virtual computers where operating systems, software, applications can be installed on. Usually, IaaS is used by network architects.
The IaaS provider's responsibility is to purchase the necessary equipment and prepare for exploitation. A customer just needs to connect to the infrastructure via the Internet and use its capacity for own tasks completion. Therefore the crucial difference between using an on-premise infrastructure and IaaS is that your IT team is free of the need to deploy, configure, and maintain the physical equipment used by your application.
IaaS has its strong and weak points, such as the best portability but the highest operation cost. Therefore, it is essential to explore this cloud service in detail. If talking more about the IaaS advantages, the following should be mentioned:
Scalability in Compliance with Your Needs
There are several types of cloud storages and computational capabilities offered by providers. They give you an opportunity to scale the application according to your needs.
Reliability
The equipment failure is not what you have to care about in case of using IaaS. If any component of the hardware does not function properly, it will not affect your infrastructure, since the providers allocate the system workload among several data centers and servers.
Each service model has its flaws that may take you away from success because of how unsuitable it is for your organization. Therefore, when talking about the IaaS disadvantages, it is vital to take a look at the following:
Team Training Is a Must
If you use IaaS, you should take into account that allocation of time and resources to the inner staff training is inevitable, since the team members need to gain some skills on how to manage the new infrastructure. The crucial reason is the necessity to deal with data safety and backuping, which require some skills.
Relatively High Costs
As long as you rent the hardware infrastructure, you should be prepared for the fact that the expenses will be more significant in comparison with Software as a Service and Platform as a Service usage.
All in all, there are certain cases when the usage of IaaS is a good choice. For example, it is ideal when you need the highest level of scalability. IaaS is the most scalable and flexible option in comparison with SaaS and PaaS. If we consider an ecommerce marketplace where the demand is constantly changing, and it significantly increases during the sales season, then the company's server may be overloaded due to the huge amount of visitors. Usage of IaaS presupposes the possibility to expand and reduce the computational capabilities within minutes.
IaaS is also chosen by other organizations when they use big data. Infrastructure as a Service can deal with huge workloads and is compatible with business analytics tools. Or, when they want to allocate resources rationally. Maintaining the server with your own efforts requires significant investments as you need to pay the rent, hardware, and licensed software.
If there are no experts among your team members who can evaluate possible risks and additional hidden expenses, considering the deployment of the IT infrastructure on the cloud is a more reasonable option from the financial standpoint. That is why many organizations often look for help from those companies that provide IT staffing services.
PaaS (Platform as a Service)
Platform as a Service is primarily designed for companies developing their own software and is used by developers. Those using PaaS need to manage only applications and data with no necessity to manage the infrastructure. Therefore, the provider's responsibilities include operating system management, server, storage, and network management. In other words, developers do not need to create the software from scratch and can concentrate on other aspects of software development, such as application testing and its deployment.
As for the PaaS advantages, you need to pay attention to the following:
Economic Efficiency
It may be a great choice when you intend to solve a problem of limited resources and decrease the operating costs, since there is no need to create an application from scratch.
Reduced Development Time and Quick Launch
PaaS vendors provide access to different libraries, frameworks, templates, and other tools. Also, a ready-made inner infrastructure allows to create prototypes pretty quickly, which leads to the earliest product launch and maximizes the chances of success. Besides that, the PaaS provider is fully responsible for the server maintenance (including its creation, making updates, and configuration).
Read Also Speeding Up Front End Development and Making It a Piece of Cake with Webix [2023 Update]
Don't forget about the PaaS disadvantages, because you may run into the following issues:
Binding to PaaS provider and Dependence on Changes
Some changes in the architecture made by vendors may cause serious problems. For example, you use a particular framework compatible with the cloud solution, but a provider releases an update, which requires another framework for further compatibility. As a result, you will have to change a PaaS provider or switch to another framework.
No Configuration for Obsolete Systems
In case you use obsolete applications, it may turn out that they do not function properly with PaaS products. Therefore you will need to improve your application and proceed with investments in configuration changes for its flawless functioning.
The use of PaaS is appropriate when you intend to use ML. It allows the rapid development of applications on the basis of deep learning, such as facial recognition systems. Moreover, PaaS is useful when you work with big data analysis, as it helps to process data sets due to the tools available in the cloud. So, you just choose the necessary configuration.
SaaS (Software as a Service)
SaaS is a service model in cloud computing that hosts software and is used by the end-users. When working with SaaS application development solutions, customers pay for the license and needed functionality, where a provider owns and maintains all the infrastructure. This web-based deployment option is updated and fixed by the provider. The user just simply connects to the app via a dashboard or API and immediately has access to all the needed features.
Despite the fact that it sounds like a dream, such software has both its benefits and flaws. Thus, the SaaS advantages include the following:
Accessibility
Users do not have any bindings to the concrete hardware or location, so the software can be used from anywhere in the world if there is Internet connection.
Cost-Efficiency
SaaS solutions are affordable since you pay only for the provided functionality and service. In case you need to expand the standard feature set, you can pay extra and purchase the necessary functionality.
Read Also Benefits of SaaS Applications. Why Choose in Favor of This Kind of Software
Besides being highly dependent on the Internet connection, there are also the following SaaS disadvantages:
Lack of Flexibility
SaaS possesses a wide selection of features and is considered to be a universal solution for many types of business. But if you have some specific requirements, this cloud option may not be suitable for you due to the lack of flexibility. Another problem is that Software as a Service solutions can hardly be integrated with other tools and applications since vendors normally provide limited support on these tasks, which entails additional investments.
Poor Security
Using SaaS presupposes transferring data to a vendor. In case your working processes involve dealing with sensitive information, data breach may be a real problem. That is why you should think carefully before you decide in favor of a SaaS solution.
Despite its cons, the use of SaaS is really popular. This cloud model is suitable when you work on a short-term project, because it can be configured in the shortest possible time. Furthermore, if you want to use SaaS on a laptop or a smartphone, and both options are essential for you, SaaS is a suitable choice. If you are a startup, which intends to launch a project as fast as possible without problems of dealing with servers, use of SaaS can provide you with such an opportunity.
Read Also Making Your Business as Light as a Cloud. How to Develop a SaaS Application
Conclusions
Each model listed above offers a certain feature set and opportunities for business. To choose the cloud model that will suit you the best, it is necessary to understand the differences between them, have a clear view of the opportunities each model can provide, and to understand your business goals.
If you have a project idea and are in need of an experienced team, please contact us, we will be glad to assist.