Making online purchases or ordering various services via the Internet has been a new norm for so long that we might not have offline shops in the future anymore. Especially during the pandemic, lockdowns made people move online and forget about the queues and the necessity to wander around a shop to get what one needs. More and more businesses also moved online, allowing customers to order anything from almost any part of the world and receive it at their doorstep. So, let's look at the E-Commerce Marketplace and Aggregator business models to find out how you can improve your business strategy.
Answering Important Questions First
It became convenient for everybody, because now customers don't need to spend their time looking for a perfect shirt at every possible shopping center. Businesses, on the other hand, don't have to spend money on renting a place in a shopping center and additional taxes or even hiring an extra number of employees. Online shopping solves many struggles for each side. As a result, sales on online platforms have increased significantly in recent years. According to the Statista Research Department, global retail e-commerce sales CAGR is expected to grow by 11.16% from 2023 to 2027.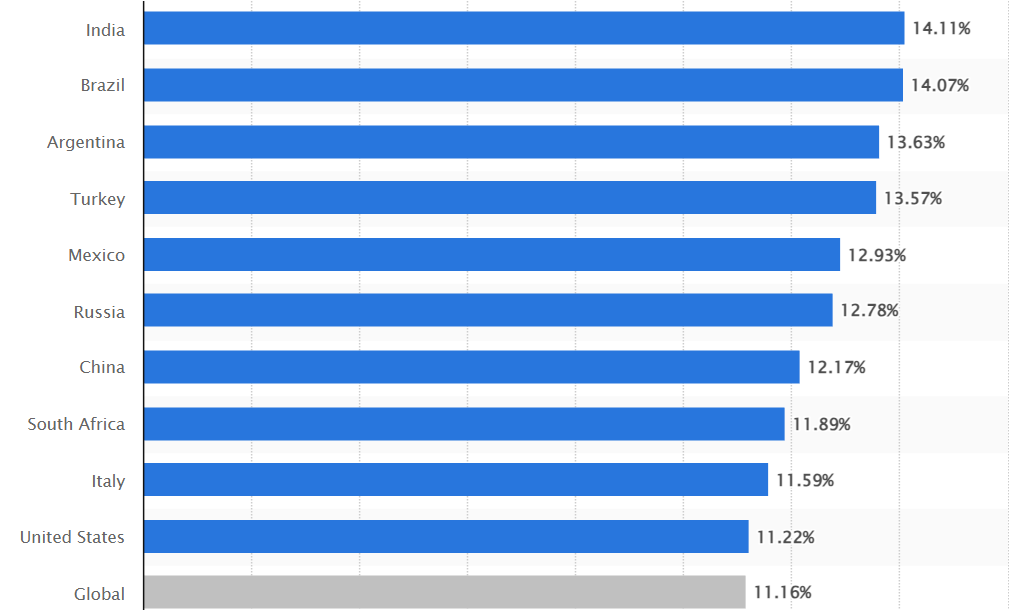 While deciding which business model to follow to make your ecommerce company thrive, we recommend starting with the basics. There are different types of models and value delivery methods that one can choose from. To make the decision-making process easier, let's address the elephant in the room.
The main advantage of online shopping is that there is a space for any product. Even a very specific item can find its buyer. Whether you are selling physical goods, digital products, or services, each type has its own nuances. Therefore, it is important to understand what your goal is: being able to cover as many customer needs as possible or entering a certain niche.
Do you know your target audience?
It is also vital to understand who will be buying your products and services and how often they will be buying them. For example, besides the well-known e-commerce models, such as Business-to-Business (B2B), Business-to-Consumer (B2C), Consumer-to-Business (C2B), Consumer-to-Consumer (C2C), Business-to-Administration (B2A), and Consumer-to-Administration (C2A), there is a Business-to-Business-to-Consumer (B2B2C) model. Platforms similar to Amazon are great examples of such a model. Also, if your e-commerce business is a side gig, you may not be able to take on large B2B orders or government contracts. Each option has its own specifics and its own target audience, so you need to decide what you want exactly.
Read Also Following Changes in E-Commerce: Which Technologies Can Businesses Implement?
Is it obvious what makes your product better?
If you want your product or service to stand out among others, then show what you have to offer and make sure that it is obvious. Otherwise, why should your customers choose you among other companies? However, it is also important to understand that the more variety you offer, the more resources you will need to spend.
For example, you want to be an intermediary between the buyers and various suppliers so that the customers will be able to get the products they need at one place without the need of dealing with several providers, and want to provide customers with many color, size, and package options, you should be ready to deal with those several providers yourself.
Which value delivery method do you prefer?
A product can be designed in several ways to bring the most value to customers who are using it. In case of whitelabeling, you offer your own product to multiple retailers so that they will be able to use it as their own. A white label is then rebranded and priced based on the niche market. As for the private label, this product is exclusively sold to one customer and is unique to them.
If you choose to go for the B2B ecommerce model and want to sell products in bulk and at a discount to other businesses, this method is known as wholesaling. Choosing this approach means that you are ready to be responsible for warehouse and inventory management, stocking, shipping, etc., because you will be ordering goods directly from a supplier.
Another option, known as dropshipping, is the value delivery method when you don't need to deal with the packaging, warehousing, and shipping operations. Each of these steps is processed by a third-party supplier. A dropshipper simply acts as an intermediary between buyers to manufacturers. There is also a subscription model. In this case, you commit to provide your customers with products or services over an extended period at consistent and predetermined intervals.
Read Also What's the Internet of Behavior and How It Can Help to Keep Your Customers Happy
Which types of ecommerce platforms can you choose from?
Deciding on the type of ecommerce platform is also a high impact decision, because there are several options you can go for and your business' website will be running on the software you choose. First of all, you can opt for Software-as-a-Service (SaaS). This is a cloud-based platform that offers responsive customer support, integration compatibility, as well as security and PCI compliance. You can also use a Platform-as-a-service (PaaS), which is a complete development and deployment environment in the cloud that connects you with other business systems.
An open-source platform is software with free source code that can be easily modified. It means that it has more options for customization, provides users with high flexibility, and allows them to have full control over the interface. There is also a licensed ecommerce platform, which is basically a paid option of an open-source platform. However, it offers more features and options to modify. Proprietary software is another type of a platform that you can choose from. It is developed solely by a business to meet the exact needs and offers full control over data.
Read Also Open-Source Software vs. Proprietary Software: Being in Two Minds While Weighing All Pros and Cons
Marketplace vs Aggregator Business Models: Features
Now that we sorted out some concerns, let's get back to the main topic of our article and look at two common business models that vendors usually follow.
| | | |
| --- | --- | --- |
| | Marketplace | Aggregator |
| Brand | Goods are presented under various brands | Goods are united under the brand of an aggregator |
| Industry | Products may belong to a variety of industries | Products belong to one industry |
| Quality | Quality of a product may vary | Quality is almost equal |
| Price | Wide price range | Price is almost equal |
| Delivery Terms & Conditions | Terms & Conditions of each seller are different | Terms & Conditions are the same |
| Responsibility | Not responsible for shipping and goods' quality | Responsible for shipping and goods' quality |
Marketplaces are now very popular among both buyers and vendors. Such world-known marketplaces as Amazon, Ebay, and TaoBao are predominantly used by small and average companies. If talking about the marketplace business model features, they usually include the following:
Selling products from other brands. An online marketplace is a platform with its own brand name, which offers a variety of products but doesn't own them. Items belong to different companies or individual entrepreneurs and are presented under their brands.
Earnings on commission or subscriptions. As a marketplace sells items from other vendors, it's correct to say that it just provides a platform for sellers to offer their product to buyers. This way, a marketplace gets income from the commission of each purchase a user has made at the marketplace. The commission rate can be implemented as dependent on the vendor rating, sales volumes, cooperation duration, or marketplace has a feature of being able to set up commission by the administrator to each seller individually. Competition among marketplaces has led to some of them to start earning by selling subscriptions. This attracts larger sellers to the site. Subscription plans can also be dynamically managed.
No responsibility for shipping and product quality. Being just a connecting link between a seller and buyer, a marketplace is not responsible for product shipping and consultation about product details – all the responsibility lies with a vendor. To have a bit control of this point, marketplaces often use a listed products approach. Sellers can only trade in items included in the list. Vendors should apply to the marketplace to add a new product to the list bearing the entire burden of responsibility for its origin and quality. Attaching to already listed products, other sellers can dump prices. But here, unfortunately, it is not without abuse on the existing ratings. Therefore, some marketplaces allow users to leave reviews not for a product, but for a unique product/seller combination.
Responsibility for payments, returns, and refunds. If there are no checkouts on the application side, and buyers are only redirected to sellers, then it is responsible neither for payments nor for returns. For trading on such a platform, sellers pay a subscription in order to be able to display products. This is not a classic marketplace, but rather a convenient product search engine and a showroom. Such an application can be considered as a first stage of the future marketplace development.
Wide range of quality. Due to the enormous number of items and vendors at a marketplace, the quality of similar goods offered by different sellers may vary.
Price range. Prices for the similar goods presented on a marketplace are defined by each seller without limitations.
Read Also How to Build an Ecommerce App and Live Happily Ever After
Aggregators are also very popular nowadays. They act as mediators, but in contrast to other platforms, they keep strict control of the experience of its users. As for the aggregator business model features, they include the following:
Services are provided under the aggregator's name. Aggregators don't own the goods or services they offer. For example, Uber taxi service is provided under its own name, although there are plenty of business providers in it. Services can be provided both on your own equipment and on rented equipment from the aggregator.
Earnings on commission. Like a marketplace, an aggregator receives income by collecting commission from all non-cash transactions. A commission agreement is concluded between the aggregator and the contractor. Payments are usually made once a period of time is defined. Сash payments remain with the contractor at once and will be deducted from the total. Some aggregators make the contractor's commission to be dependent on the quality of the services provided. The algorithm contains ratings (based on consumers' feedback) and equipment class level and age.
Almost the same level of quality. Aggregators are focused on goods and services' quality they offer, as their own brand name is involved. So, all the products and services presented on an aggregator will be of more or less equal quality. Big gaps are excluded here. To regulate the quality, the aggregator can introduce a scaling of the level of service provided depending on the comfort level ratio and extra features included. For example: classic, standard, deluxe, etc.
Price. Since services are provided under one brand name of an aggregator as well as the quality level, prices will be formed directly by the aggregator system and imposed on the contractor. Contractors have no direct influence on the prices in the short term period. The pricing algorithm may include external conditions and the level of demand.
Products belong to the same industry. All goods and services presented on the aggregator come from the same industry, for example taxi service, transport tickets, online logistics platforms, etc. are just united under one brand.
Marketplace vs Aggregator Business Models: Pros and Cons
To understand which model will suit your business better, let's look at the advantages and disadvantages of each option.
Some Pros and Cons of Marketplace Business Model
Starting with the advantages, first of all, it is essential to mention the simplification of the selling process. In order to start operating, a vendor just needs to register a profile, which doesn't require much time and investments. Another benefit of choosing a marketplace is the high level of trust. Of course, here we consider marketplaces with solid reputation, such as Amazon. Usually, most users look up the products they want to buy on the marketplace first. In this case, your potential buyers are already there, and you may do without the necessity of advertising your website. Besides that, you have no responsibility for the security of your clients' data. Marketplaces take responsibility for the security of the clients' data, so there is no need for a vendor to worry about it.
But what about the dark side of using marketplaces? Yes, there are some. Thus, you can face gaps in quality. Since the quality at the marketplaces may vary, and the platform itself is not responsible for goods' quality, there is a risk for a customer to have a bad shopping experience. Also, there are multiple delivery terms & conditions. Each provider at a marketplace establishes its own delivery terms & conditions, which may be not convenient for a customer.
Some Pros and Cons of Aggregator Business Model
Let's address the benefits first. For example, there is convenience for users in using aggregators. Due to the absence of big gaps considering quality and prices of goods, users initially know what they would get when making a purchase. This model is also beneficial for vendors. Vendors pay commission to an aggregator only for goods that have been sold. As for the Terms & Conditions, since the services provided by vendors are united by a brand of an aggregator, terms and conditions, delivery terms and etc., will be the same for each product or service offered on a platform
Of course, nothing can be perfect, and the aggregator business model has its disadvantages too. Thus, it offers limited choice. As it was mentioned, all providers of an aggregator belong to one particular industry, and there is no such huge choice of products that you may find on a marketplace. Besides that, there is a tough competition between aggregators. As aggregators' providers belong to the same industry and their number is quite limited, it cannot be excluded that vendors may also work for other platforms at the same time.
Read Also How the Metaverse Brings New Business Opportunities and Web Development Challenges
Conclusions
Online shopping has become an inseparable part of our life. People sell, buy via the Internet in order to save time, make a process more convenient for themselves and sometimes limit the contacts for safety reasons. We already know that our life will not come back to normal in the near future, so it can be expected that online shopping will remain one of the main trends.
It's an undeniable fact that marketplace and aggregator business models have much in common. Both of them offer goods and services from various vendors, and both are operating online. Nevertheless, they have features that differ them from each other, and it's up to you which model to choose. So, if you have a business idea that you wish to embody as a marketplace, an aggregator, or any other solution, please contact us and our team will assist with pleasure.