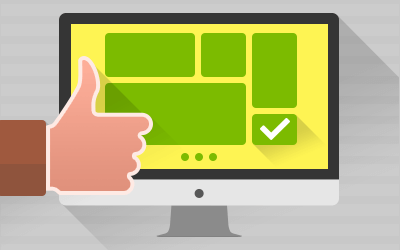 Usability testing allows veryfing how convenient it is for your user to work with your app or site. Usability testing helps not only improve the user experience of your product, but also enhance business processes at your enterprise by building a positive image of your brand for your users.
The QA team of the XB Software company carries out usability testing on all stages of software development life cycle. Besides, our QA team is ready to undertake usability testing for any project at any stage of development. We test prototypes, websites, web applications, desktop applications, mobile applications, and so forth.
In the course of work XB Software team applies proven methods, namely:
imitation of the user's behavior
expert assessment of the app compliance to the project goals and user-friendliness
Imitation of the User Behavior
Our team tests the app by imitating user actions and provides a full report on the flaws that have to be removed to provide better user experience.
Expert Assessment of Site Perception
After we study the project goals, and also functional and nonfunctional requirements to the working out software, we do expert assessment of the app.
The expert assessment includes writing of user stories, analysis of app structure, including architecture and elements of the interface, analysis of navigation, and also analysis of functional compliance.
Doing the usability testing, we pay much attention to the app architecture, intuitive navigation and graphic design.
On customer request, we carry out usability testing with a focus group, providing video reports with comments and recommendations on how to improve the usability of the tested product.
Heuristic assessment method of site usability by Jakob Nielsen
During project assessment our usability professionals are also guided by the heuristics developed by Jakob Nielsen. They allow evaluating app or site interface and point at the major mistakes.in the shortest possible time. The heuristic site assessment is recognized an effective method to measure user experience. Its advantages consist in simplicity and speed of testing as well as price and money ratio.
Below you'll find 10 heuristics developed Jakob Nilsson, which we put into practice:
Display of the system status
The user always has to be aware of what is going on with the system.
Compliance between system and the real world
Each element of system has to be intuitively clear to the user and correspond to user's ideas of what action this or that icon has to cause.
Freedom of action and control
The user should be able to cancel any action and use an alternative way to achieve his goal.
Uniformity and standards
Uniformity in the product interface has to be observed so that the user could work with it using same algorithms
Prevention of mistakes
Any ambiguities which can confuse the user when he explores the app interface have to be eliminated.
Recognition above the recall
The interface has to be so simple in use that the user doesn't have to remember information how to pass from one object to another.
Flexibility and efficiency of use
Navigation has to be convenient and simple in use.
Esthetics and minimalism
The interface has to contain only necessary elements and be not overloaded with information.
The help to users identify correct and distinguish errors
All errors found out during usability testing have to be brought to the attention of the user in a simple language. Besides, it is necessary to offer the user a solution.
Help and documentation
The system has to be simple in use without the aid of documentation. All necessary information has to be easy to find n the minimum number of steps. It is desirable to display it in the section FAQ.