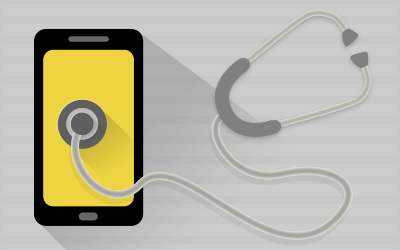 The number of mobile users constantly grows and, as a result, the number of mobile devices and platforms increases too. That's why it is necessary to make sure that your mobile application works correctly and meets the quality requirements specified for mobile applications at Apple Store and Google Play app markets.
Since our development team produces mobile-optimized web applications, we also focus on the testing of hybrid, non-native web applications. Additionally, we test business applications, CRM systems, social applications and other similar products created on the basis of HTML5.
Our QA team is experienced in the use of main mobile platforms (Android, iOS, Windows) as well as emulators and plenty of real mobile devices of the latest lineup by Apple, Samsung, Sony, LG and other trademarks that we have in our office.
While testing your mobile-optmized web app, we will take into account its features and check out the next key points:
support of various screen resolutions as well as app workability in different modes – landscape and portrait
web app mobile-friendliness (usability testing)
support of touch user interface
element response time
correct content display, size and quality of pictures
GUI: icons for expected actions (for example, hint is a question mark), opening of new windows, loading of elements, etc.
Internet traffic consumption when your app works
correct localization and internationalization
web app stability at increased work load
web app сorrect work on Wifi/GPRS connection